Congratulations and thank you for your order!
You have just taken a GIANT step towards learning how to persuade and influence others! Welcome aboard and we hope to hear of your success. If you have any questions or comments regarding your order, please be sure to mail to the following email address:
Thanks again!

Note* Your credit card has or will be billed by "CLICKBANK / KEYNETICS" in the amount of $79.00 (You ReceivedThis Course FREE with the "Advanced Covert Hypnosis Course "How To Hypnotize Anyone Without Getting Caught.") And this charge will not show up.
You may download your e-books below!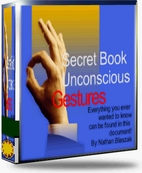 325+ Unconscious Power Words

Convoy Audio Lesson

"Right Click" Choose "Save As" to Download your free Convoy audio MP3!
Language Patterns On-The-Fly Audio Lesson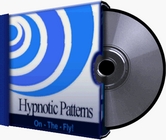 Please read carefully... You will need two programs to open, and read the e-books. You will need to most up to date adobe reader, it's free, and you can find that at (opens in new window) http://www.adobe.com (if you get an error while trying to read this e-book, get the new version of Adobe reader).
Second, you will need the Winzip program, it's also free. Just go to (opens in new window) http://www.winzip.com and download the "evaluation version."
The errors have been tested on all operating systems. If you get any errors, please update both programs immediately following download of your product, and after you sign up for your Sure-Fire GOLD newsletter. .
When you Finish Downloading...
Please enter your first name and email address below to receive immediate and important membership update information. There will also be a few surprise bonuses along the way, and months ahead. You may also read our NEW god letter that is being posted online as time permits here. I highly encourage you to sign up below as well. You won't be bothered and if you are, you can always unsubscrbe.
(Your information will never be shared or sold to third parties. See our Anti-Spam Policy and Privacy Policy).  
  Your IP address is being recorded for security purposes. We prosecute internet shoplifters!